Ask us Anything
If you have a question that is not covered below please contact us and we'll be happy to help. Embarking on a new home project involves many small considerations, and we'll be able to go over your project in detail at our initial design meeting.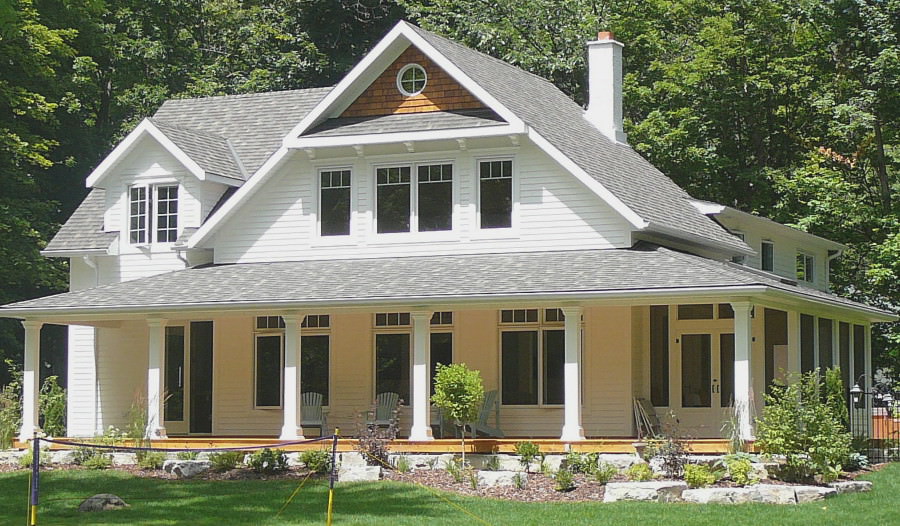 What's is a B.C.I.N?
The acronym stands for Building Code Identification Number. This is assigned by the Ministry of Municipal Affairs & Housing to:
Individuals who have successfully written exams in both technical proficiency & the legal/ethical aspects of design and
Firms who have the above qualifications & are insured to practice in the Province of Ontario.
What's included in a set of drawings?
When you get a building permit application package from your Municipal Building Department, it will contain a list of all documents required. Standard drawing requirements are a plan view of each floor level, an exterior (elevation) view of each side, and sections & detail drawings which provide technical information about materials and assembly.
Do I need drawings for a deck?
All deck construction requires a building permit. If decks are showing on our drawings then they are included in the building permit application for your house and therefore require drawings from us and Engineering review. If not shown on our drawings, decks may be built at a later date under a separate permit application. Homeowners may do their own deck drawings without a B.C.I.N. number.
Can I make changes to my plans?
Yes, revisions can always be made to your drawings. In fact, to build a custom home without changes during the construction process would indeed be unusual. Any changes must be reviewed and approved by us as there may be structural implications. Updated drawings will be required by the Building Department prior to inspections.
How is total living square footage determined?
Finished floor area is determined in two ways:
On the above ground floors, the area is taken from the outside edge of the outside walls, less any open-to-below areas larger than a normal stair opening. Garages, decks and covered porches are not included.
On finished basements, the area is calculated using the inside wall surfaces.